UDTS | Christian Leadership Program Registration Info
UDTS Home | Seminary Admission | Academic Calendar | Course Descriptions | CLP Program Info | CLP Registration Info | Continuing Education

---
Christian Leadership Program:
PREPARING FAITHFUL LEADERS
Quick Links

CLICK HERE for information about CEPlus
CLP Curricular Goals
1. Be formed by, live in, and minister out of Scripture and the historical and theological tradition of the Church.
2. Educate and equip individuals and congregations to live and minister joyfully and faithfully as part of their own denomination and the ecumenical church.
3. Integrate theology and practice in all areas of life and ministry.
Registration for SPRING 2022 is in process!

Spring Term will be January 18-April 29, 2022 -

Registration is open but without new registration and login process, to register please fill out this intent to register form, and you will hear from Nicky (Story) Willis with more information. Please note - this is only for students that have already been admitted to the program!
Intent to register form: CLICK HERE
Here is a list of the course options:
Christian Caregiving – Rev. Dr. Beth McCaw
Christian Education – Rev. Jennifer Pattee
Introduction to New Testament – Rev. Ben Fitzgerald-Fye
Introduction to Old Testament – Fr. Kevin Goodrich
Introduction to Preaching – Rev. Dr. Lillian Daniel - CLASS IS FULL

Presbyterian Polity – Rev. Dr. Gary Eller
Reformed Theology – Dr. David Congdon
Reformed Worship & Sacraments – Rev. Dr. Richard Shaffer
Course Descriptions
A complete syllabus with weekly assignments is provided at the start of each class. For coursework technology requirements, please click on the "Program Info" in the green box to the right above. Please direct any issues or problems of a technical nature to the Director of Seminary Technology, Nicky (Story) Willis, at semtech1@dbq.edu Please do not contact professors with technical issues.
---
ONLINE LEARNING COURSE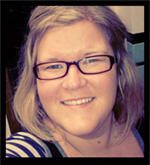 Instructor: Nicky (Story) Willis
Email: NStory@dbq.edu
There are no prerequisites or required textbooks for this course. The Online Learning Course is designed to prepare students for all online courses with the University of Dubuque Theological Seminary.
Newly Accepted Students
Once you've registered for a course, you will be added to this course automatically. Please complete the assignments before starting a core class.

To register for this course, click on the Online Learning Course link at the top of the page.
---

PRESBYTERIAN POLITY
Instructor: Rev. Dr. Gary S. Eller
Phone: (888) 244-6714
Email: Geller@dbq.edu

COURSE DESCRIPTION
This course provides an overview of Presbyterian Church (USA) polity, both in principle and in practice. Particular emphasis will be given to the use of the constitution in the local congregation and governing bodies. The class will include lectures, discussion posts, case studies, and outside assignments.
COURSE LEARNING OBJECTIVES
The primary objectives of the course are to:
Equip students to become competent moderators of Session




Help students become knowledgeable interpreters of Presbyterian polity for the

local congregation
Increase student's awareness of the denomination's broader missional purposes



Instill in students an appreciation for Presbyterian connectional polity

COURSE REQUIREMENTS
Regular and thoughtful participation in class discussions;

Timely completion of the assigned readings;

Attendance at a presbytery meeting (or one session meeting, with permission)

during the course;



An analysis of an observed governing body meeting;

Completion of the final essays;

Course evaluation will be based on class participation and quality of submitted work.

The final grade for the course will be "Pass" or "Fail."

REQUIRED TEXTS (Buy printed copies)
Presbyterian Church (U.S.A.) The Constitution of the Presbyterian Church (U.S.A.), Part I, The Book of Confessions, 2019-2021.
Presbyterian Church (U.S.A.), The Constitution of the Presbyterian Church (U.S.A.), Part II, The Book of Order 2019-2021.
Goodwiller, Gregory A., A Guide to Parliamentary Procedure in the Presbyterian Church (U.S.A.) (This is a PDF document at http://www.pcusa.org/media/uploads/oga/pdf/parliamentary_ procedure.pdf)
Gray, Joan S. and Joyce Tucker, Presbyterian Polity for Church Leaders (Fourth Edition)
Hooker, Paul K., Faith, Hope, Love, and Witness: The PC(USA) Form of Government (Leader's Guide and Participant's Book, Being Reformed Series) … (If still available at pcusa.org)
Wilton, Carlos E., Principles of Presbyterian Polity
RECOMMENDED FOR FURTHER STUDY
Beattie, Frank A., Companion to the Constitution: Polity for the Local Church
Chapman, William E., History and Theology in the Book of Order: Blood on Every Page
Eason, Steven P. and E. Von Clemans, Making Disciples, Making Leaders, 2nd ed.
Olsen, Charles, Transforming Church Boards into Spiritual Communities
Robert, Henry M., Robert's Rules of Order, Newly Revised, (most recent edition)
Rogers, Jack., Presbyterian Creeds: A Guide to the Book of Confessions
---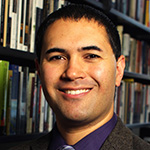 INTRODUCTION TO REFORMED THEOLOGY
Instructor: Dr. David W. Congdon
Phone: (503) 341-8746 (good for texting as well)
Email: dwcongdon@gmail.com
COURSE DESCRIPTION
This course will introduce the theology of the Reformed tradition. It is designed to familiarize you with the broad contours of the tradition that flows from the Protestant Reformation and was heavily influenced by the writings of John Calvin, and it will meet the particular needs of those training to be Commissioned Ruling Elders in the Presbyterian Church (USA).
Our journey through the Reformed tradition will be historical in nature, meaning we will trace the development of this tradition from its origins to the present day by looking at key Reformed confessions and catechisms. Taking this approach will illuminate what Reformed theologians mean when they say their tradition is "Reformed and always reforming."
We will follow a "seminar" format in this class, which means our exploration will combine readings, discussion, and occasional lectures or notes from the professor. Each week I encourage you to raise questions and make observations about the readings. As we go along I will clarify complicated concepts and provide historical context for the document in question. You are not expected to memorize these texts but rather to become familiar with the main themes and ideas, so that you can draw upon them in your personal faith and in discussions with others. Whether you are a member of the PCUSA—and possibly in training to become a Commissioned Ruling Elder—or a member of another church, hopefully you will find these documents enlightening.
I will post video lectures each week along with questions for discussion. In addition, I would like to offer you all the chance to have an optional video chat Q&A time with me, where you can ask questions both to me and to each other. Please let me know if you are interested in this.

COURSE LEARNING OBJECTIVES
To give you a working knowledge of the major themes in Reformed theology.
To familiarize you with the Book of Confessions of the Presbyterian Church (U.S.A.).
To enable you to personally engage these confessions and catechisms as part of your own faith journey.
COURSE ASSESSMENTS
In order to receive a passing grade, students must demonstrate:
Regular participation in weekly class discussions responding to each week's assigned readings. At least one post of at least 250 words is required in each week's discussion forum. I ask that you post by Wednesday to allow time for others to read and respond to your comments.
Completion of the final project (PICK ONE):
A personal "Statement of Faith" drawing upon the readings, concepts, and themes explored during the course. Using parenthetical citations or footnotes, the statement of faith should make reference to at least two of the confessions. References to Scripture are also recommended. Do not give me your testimony: this should be your creed, not the story of your faith journey. (2 pages)
A lesson plan for teaching the Reformed confessions and catechisms as part of your church's Confirmation class, in which you have between 2 and 4 classes to cover the material. Explain what you would choose to cover and why, along with how you would present it. (2-3 pages)
A short essay responding to the following prompt (2 pages):
In a 1942 essay, "Two Creeds for Every Church," the philosopher William Pepperell Montague addresses the fact that modern Christians exist in a very different world from the ancient creeds (he was thinking of the Nicene and Apostles' Creeds). Some people no longer accept the traditional ideas of virgin birth or the second coming, for example, while others see those creeds as missing key items like talk of Jesus' ministry and social justice. But Montague disagreed both with those who thought we should interpret the ancient creeds symbolically and with those who wanted to replace those creeds with a modern creed that matched the faith of people today. His solution was to propose that churches adopt two creeds: a classic creed representing the traditional faith of the church and a modern creed representing the views of Christians today. The latter would be a creed open to constant revision as our knowledge of science, philosophy, religion, and other subjects continues to advance. Do you agree with Montague's proposal? Why or why not? How does the Reformed tradition help inform your position? What doctrines or ideas would you include in the second, modern creed?

REQUIRED TEXTS

BOC: The Constitution of the Presbyterian Church (U.S.A.), Part I, The Book of Confessions. Louisville: Office of the General Assembly.

PC: Rogers, Jack. Presbyterian Creeds: A Guide to the Book of Confessions.

Westminster John Knox, 1985.

COF: Burgess, John P. Confessing Our Faith: The

Book of Confessions

for Church Leaders.

Westminster John Knox, 2018.
RECOMMENDED TEXTS (Not Required)
McKim, Donald K. Presbyterian Beliefs: A Brief Introduction.

Revised Edition. Louisville: Westminster John Knox, 2017.



McKim, Donald K. Introducing the Reformed Faith: Biblical Revelation, Christian Tradition, Contemporary Significance.

Louisville: Westminster John Knox, 2001.



McKim, Donald K. Presbyterian Questions, Presbyterian Answers

.

Revised Edition. Louisville: Westminster John Knox, 2017.



McKim, Donald K. More Presbyterian Questions, More Presbyterian Answers

.

Revised Edition. Louisville: Westminster John Knox, 2017.



Migliore, Daniel L. Faith Seeking Understanding: An Introduction to Christian Theology

. 3

rd

ed. Grand Rapids: Eerdmans, 2014.



---

INTRODUCTION TO OLD TESTAMENT

Instructor: The Rev. Dr. Kevin Goodrich, O.P.
Email: friarpreacher@gmail.com

COURSE DESCRIPTION

This course provides a basic introduction to the Old Testament, focusing on its content, historical background/context, theology, and significance for the life of faith. Even though The Old Testament makes up most of our Bible, many Christians avoid it due to lack of understanding or distaste for its content. This course is designed to illuminate the great story of God's redeeming love that is told through the Old Testament, and to empower the students to share the story of the Old Testament with others through preaching and teaching.
COURSE OBJECTIVES
Students will develop familiarity with the narratives and themes of the Old Testament
Students will re

ad and interpret select passages

Students will explore the contemporary significance of the Old Testament
Students will explore the application and use of the Old Testament in their ministries
Students will deepen their personal spirituality and relationship with God
REQUIRED TEXTS
Schlimm, Matthew Richard. This Strange and Sacred Scripture: Wrestling with the Old Testament and Its Oddities.
Study Bible, preferably NRSV, but other translations welcome
Introduction of New Testament
Instructor: Rev. Benjamin Fitzgerald-Fye
Email: pastorfitzfye@gmail.com
Course Description
This course surveys the contents of the New Testament and serves as an introduction to its
content, themes, and interpretive approaches. Of course, you will also be reading the New
Testament with the goal of expanding your understanding of historical, soc
ial, and other
contexts.
Course Objectives
Students will gain an overall appreciation of the New Testament.

Students will be able to articulate basic social, historical, and literary contexts of the New Testament.

Students will be able to articulate bas

ic themes and topics addressed by New Testament texts.

Students will be able to translate New Testament themes into practical, contemporary contexts.
Required Books
Either the

Harper Collins Study Bible

(ISBN

9780060786854)

or the

CEB Study Bible

(ISBN1609262166

)

Introducing the New Testament: A Historical, Literary, and Theological Survey

by Mark Allen Powell

Weekly Assignments
Each week, you will be

required

to respond to

2 questions in essay form (1 to 2 paragraphs so not essay essay) posted in the course.

Each week you will also be expected to respond to at least 2 of the posts from other students.

To register for this course, click on the Intro to New Testament link at the top of the page.
---

Christian Caregiving: For Pastors and Leaders
Instructor: Dr. Beth McCaw
Phone: (563) 589-3390
Email: bmccaw@dbq.edu


COURSE DESCRIPTION
An introduction to the caring aspects of pastoral ministry, including biblical foundations of care, the development of pastoral identity, various models of care, and varieties of essential pastoral communication skills necessary for entering diverse situations of crisis and need.
COURSE OBJECTIVES
1. To offer an introduction to the caring aspects of pastoral ministry
2. To articulate biblical and psychological foundations of care
3. To encourage the development of a healthy and faithful pastoral identity
4. To examine the primary contexts of pastoral care
5. To strengthen essential pastoral communication skills
6. To become acquainted with various models of pastoral care

ENGAGEMENT AND EVALUATION:
Ten Weekly E&E (Exercises and Engagement). Input from each class participant is needed for the mutual enrichment of all class members. Credit is awarded for a minimum of 70% timely and thoughtful completing of weekly posts.
REQUIRED TEXTS:

Hunsinger, Deborah Van Deusen, Pray Without Ceasing: Revitalizing Pastoral Care

(Grand Rapids: Eerdmans, 2006).



Killen, James L. Pastoral Care in the Small Membership Church (Nashville: Abingdon Press, 2005). Selections.

Several articles provided as pdf's on the course site.

Franklin, Cynthia, and Rowena Fong. The Church Leader's Counseling Resource Guide

(New York: Oxford, 2011) – selections.
---
Introduction to Preaching
Instructor:

The Rev. Dr. Lillian Daniel


Email:

lillianfdaniel@gmail.com





This course is offered pass/fail only and a passing grade is earned by successful completion of the following assignments:
Sermon Video #1 - due
Sermon Video #2 - due
Sermon feedback on your classmates' sermons
Self-assessment of your own sermons
On-line participation in discussion forums - due Wed and Sunday each week
All CLP courses are taken on a "Credit" or "No Credit" basis. Students will receive a completion letter from the UDTS Distance Education Office at the conclusion of each CLP course and may request a certificate of completion at that time. Students may also request continuing education units (CEUs) from the Distance Ed Office.
TEXTBOOKS
The following textbooks are required for course participation:
REQUIRED BOOKS
Tired of Apologizing for a Church I Don't Belong To by Lillian Daniel
Blue Note Preaching in a Post-Soul World by Otis Moss
A Sermon Workbook: Exercises in the Art and Craft of Preaching by Thomas H. Troeger and Leonora Tubbs Tisdale
RECOMMENDED BOOKS
The Bible, New Revised Standard Version
The Preaching Life by Barbara Brown Taylor
The Witness of Preaching, Third Edition by Tom Long
The Homiletical Plot, Expanded Edition by Eugene L. Lowry
---

FOUNDATIONS OF CHRISTIAN EDUCATION
Instructor: Rev. Jennifer Pattee
Phone: 563.589.3219
Email: jpattee@dbq.edu



COURSE DESCRIPTION
This course introduces students to principles of teaching and learning framed in the context of Christian education and formation. Each week's content explores the role and practice of the teaching and discipling ministries of the church as means of cultivating the character of Christ personally and corporately. An incarnational model of teaching and learning—engaging the whole person—will be emphasized. Students will reflect on their own experiences while incorporating texts and videos on teaching methods, learning and habit formation, and spiritual formation in children and youth. As skills are built for teaching in various contexts, students will practice theological reflection. By the end of the course, students will design a teaching and learning experience on a topic of their choice which integrates the course content and can be presented in their local settings.



STUDENT LEARNING OBJECTIVES
By completing this class, students will be able to:

Apply foundations of learning from theology and education to the development of teaching and learning experiences in a local congregation.

Evaluate their personal habits in relation to impacts on learning, contemplation, and worship.

Discuss thoughts and research about Christian education with others in a supportive and encouraging manner.
REQUIREMENTS
Demonstrate understanding of the assigned reading and lectures through reflection and conversation.

Write a context description of a church or ministry that will be the setting for teaching a learning experience

Develop a plan for a teaching and learning experience and submit a full script for the session.
REQUIRED TEXTS
Maria Lichtmann,

The Teacher's Way: Teaching and the Contemplative Life

: 2005. ISBN 978-0809143030



Parker Palmer,

To Know as We are Known: Education as a Spiritual Journey

: 1993. ISBN 978-0060664510
RECOMMENDED TEXTS (Selections from these resources will be included as PDFs in the course)
Susan A. Ambrose, et al.

How Learning Works: 7 Research-Based Principles for Smart Teaching;

2010. ISBN 978-0470484104



David A. Sousa,

How the Brain Learns

, 5

th

ed. ISBN 978-1506346304



Christian Smith with Patricia Snell,

Souls in Transition: The Religious and Spiritual Lives of Emerging Adults; 2009.

ISBN

978-0195371796



---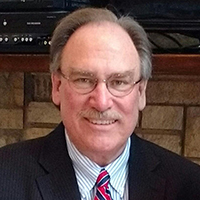 REFORMED WORSHIP AND SACRAMENTS
Instructor: Rev. Dr. Richard J. Shaffer Jr.
Phone: (568) 845 - 9028
Email: rshaffer@dbq.edu


Course Description
This course in Reformed Worship and Sacraments introduces basic scriptural, historical, and theological principles of Christian worship as viewed from a Reformed perspective, with special focus on liturgical practice in the Presbyterian Church (USA).
Course Objectives
Students who successfully complete this course will demonstrate and/or articulate the following:
An introductory knowledge of Christian worship from the Reformed perspective;

An introductory knowledge of the resources available for preparing and planning for

worship;

An ability to plan a worship service with commentary, explaining the theological and

liturgical spirit of each major component of the service;

An understanding of worship leadership and the ability to adapt Reformed practices to a

particular context;

A knowledge of the sacramental practices of the church;
An introductory knowledge of the theological principles and practices in funeral and

wedding services, as well as an introductory knowledge of resources available for

planning these services.
Course Assessment
In order to successfully complete this course, each student shall do the following:
Keep up with weekly readings and lectures;

Participate in each weekly discussion forum;
Complete an annotated worship service with commentary. This is a final project that

demonstrates the student's ability to 1) plan a complete worship service and 2) provide a

theological and liturgical explanation for the contents of the service as well as the

decision-making process that produced the service.

Required Texts (Students will need to have these texts available for use throughout the course)
Bower, Peter C. ed. The Companion to the Book of Common Worship

. Louisville: Geneva

Press, 2003.

Byars, Ronald P. Christian Worship: Glorifying and Enjoying God.

Louisville: Geneva

Press, 2000.

P.C. (U.S.A.) The Book of Common Worship.

Louisville: Westminster John Knox Press,

2018.

P.C. (U.S.A.) The Constitution of the Presbyterian Church (U.S.A.),

Part I,

The Book of Confessions

[current edition with index] (also available online)

P.C. (U.S.A.) The Constitution of the Presbyterian Church (U.S.A.),

Part II,

The Book of Order [current edition] (also available online)

Suggested Texts (These texts are not required, but will provide added insight for students who want to dig deeper)
Old, Hughes Oliphant. Worship Reformed According to Scripture,

revised and expanded

edition. Louisville: Westminster John Knox Press, 2002.
P.C. (U.S.A.) Glory to God: The Presbyterian Hymnal.

Louisville: Westminster John Knox

Press, 2013

Last modified: Tuesday, January 4, 2022, 10:14 AM